Buster the doggie lives with his humans in Dublin – but he is in a long-distance relationship with someone who is based in Ireland's Dingle peninsula. It all started back in 2013 when Buster and his owner Traolach Ó Buachalla went there on holidays and met a tall dark donkey named Jack. Buster and the animal got on very well from the second they saw each other.
"The first time they met, they were just so friendly to each other," Buachalla told The Dodo.
Since that encounter, Buster kept coming back to the peninsula and meeting Jack the donkey every year. "It's very sweet," Buachalla said. "I have no idea if this is normal for donkeys, but my dog is rarely so interested in other animals as he is, in particular, with Jack."
This year, Jack had a surprise for Buster the doggie – he introduced him to his girlfriend, a donkey named Jill. It was a very pleasant meet up. Jill seemed to absolutely adore Buster, probably having heard a lot about him from her friend Jack already. The canine's owner Buachalla calls it a 'true romance'.
Buster the doggie from Dublin is in a long-distance relationship with someone from Dingle peninsula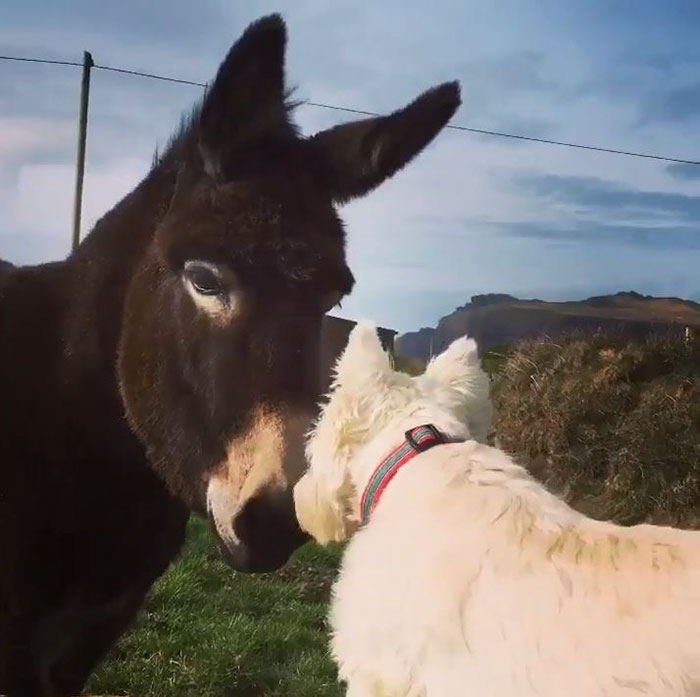 It all started when Buster and his owner went there on holidays and the dog met a tall dark donkey named Jack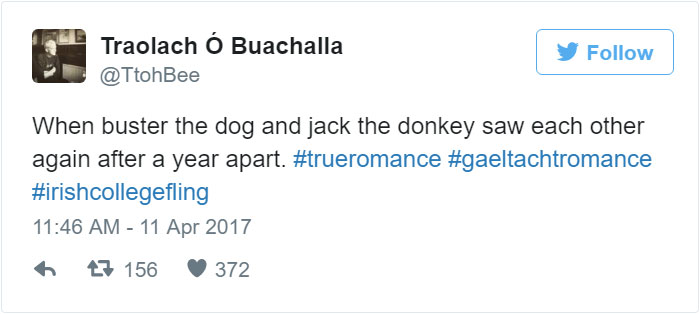 "The first time they met, they were just so friendly to each other"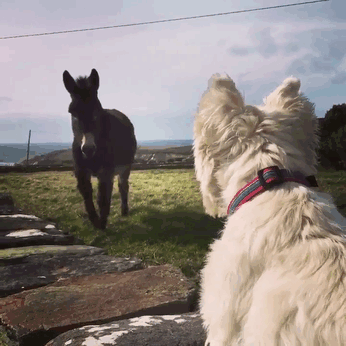 Since that encounter, Buster kept coming back to the peninsula and meeting Jack the donkey every year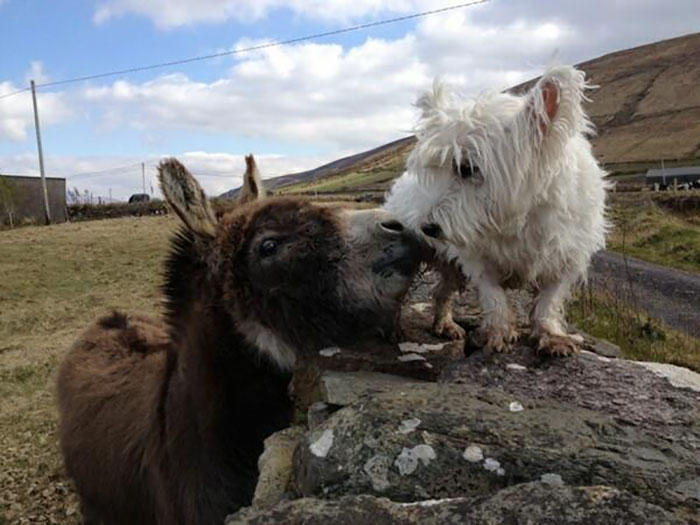 "It's very sweet… my dog is rarely so interested in other animals as he is, in particular, with Jack"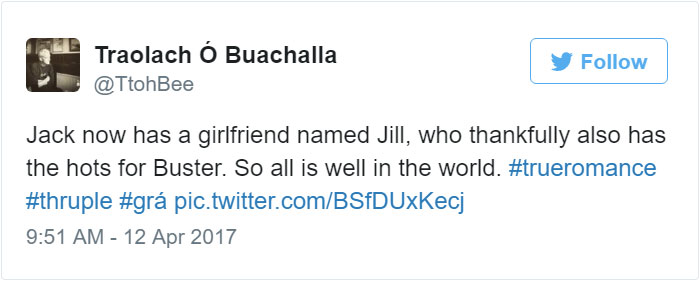 This year, Jack had a surprise for Buster the doggie – he introduced him to his girlfriend, a donkey named Jill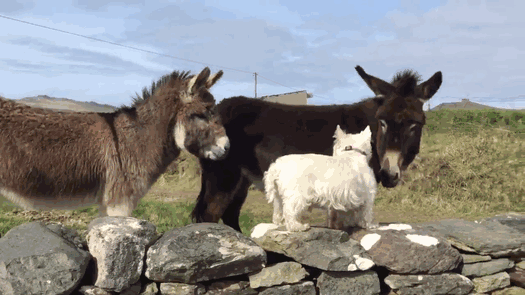 Jill seemed to absolutely adore Buster, probably having heard a lot about him from her friend Jack already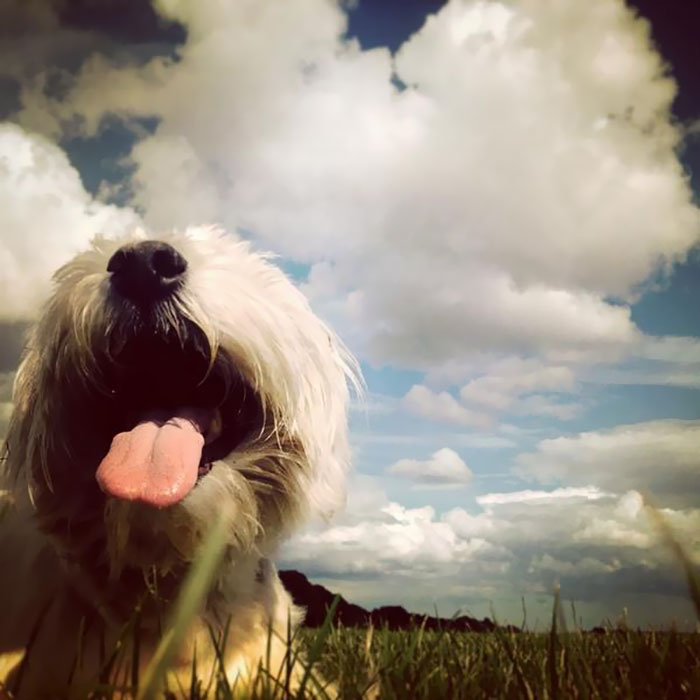 ---