Jon Snow is lying on a table, the Red Woman is whispering something unintelligible. Solemn silence reigns over the planet and we're all waiting… "Darling, do you think Frankie is more like Jon Snow or like Sam Tarly?.."
If you are a devoted movie buff, a true series lover, and to top it all, are blessed to have a couple of mischievous dogs in your life, you understand what I am talking about!
Frankie is our Pug and Oona is his Frenchie sister, and I can't help comparing them to the inhabitants of Westeros, Middle-Earth and all the interns of Seattle Grace all the time!
It came as no surprise to me that the very next day after Jon Snow's resurrection, my husband bought me a Wacom tablet. So when an unknown girl took off her face and said "My name is Arya Stark…" my husband gave me a very particular look that meant 'Don't say a word, just go and draw it!'
I hope you enjoy the results!
More info: Instagram
#1 Daenerys Stormborn And Drogon. Game Of Thrones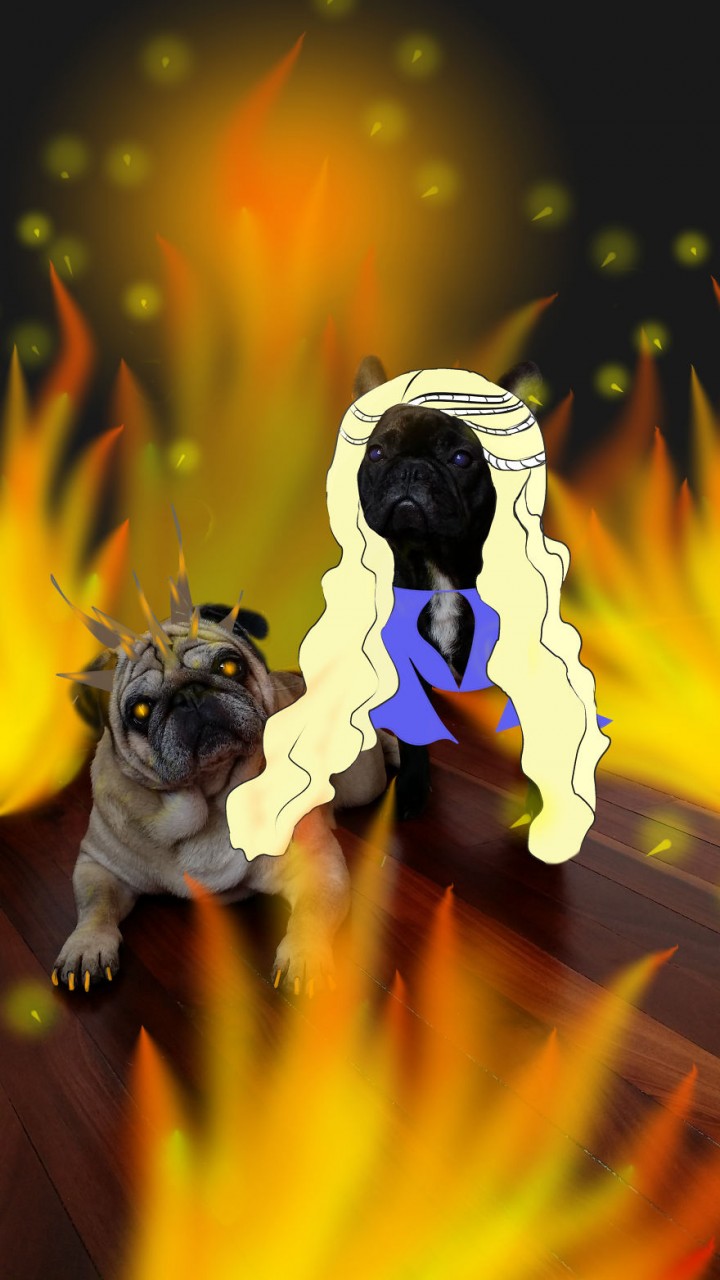 #2 I can't wait to show you my toys! – Joker, Suicide Squad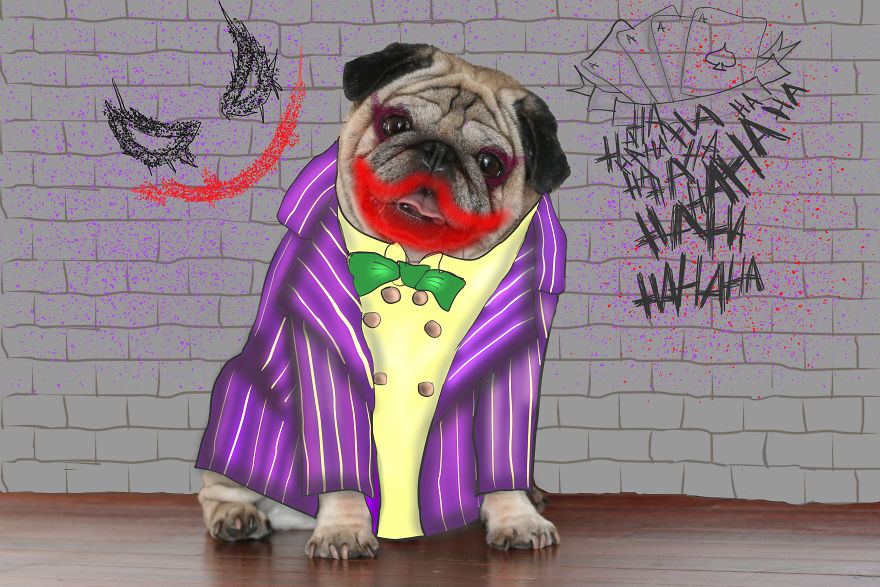 #3 We're bad guys, it's what we do! – Harley Quinn, Suicide Squad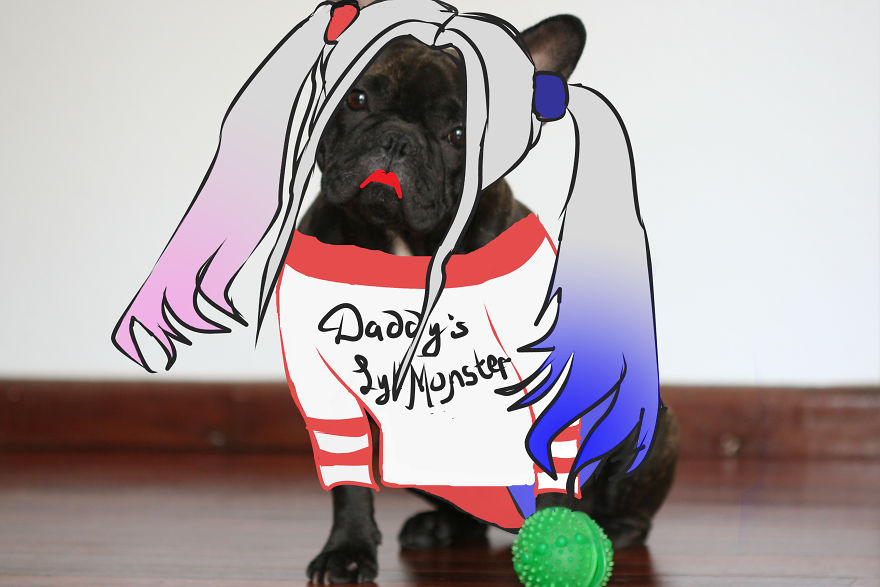 #4 Star Wars. Pug Skywalker and Princess Leia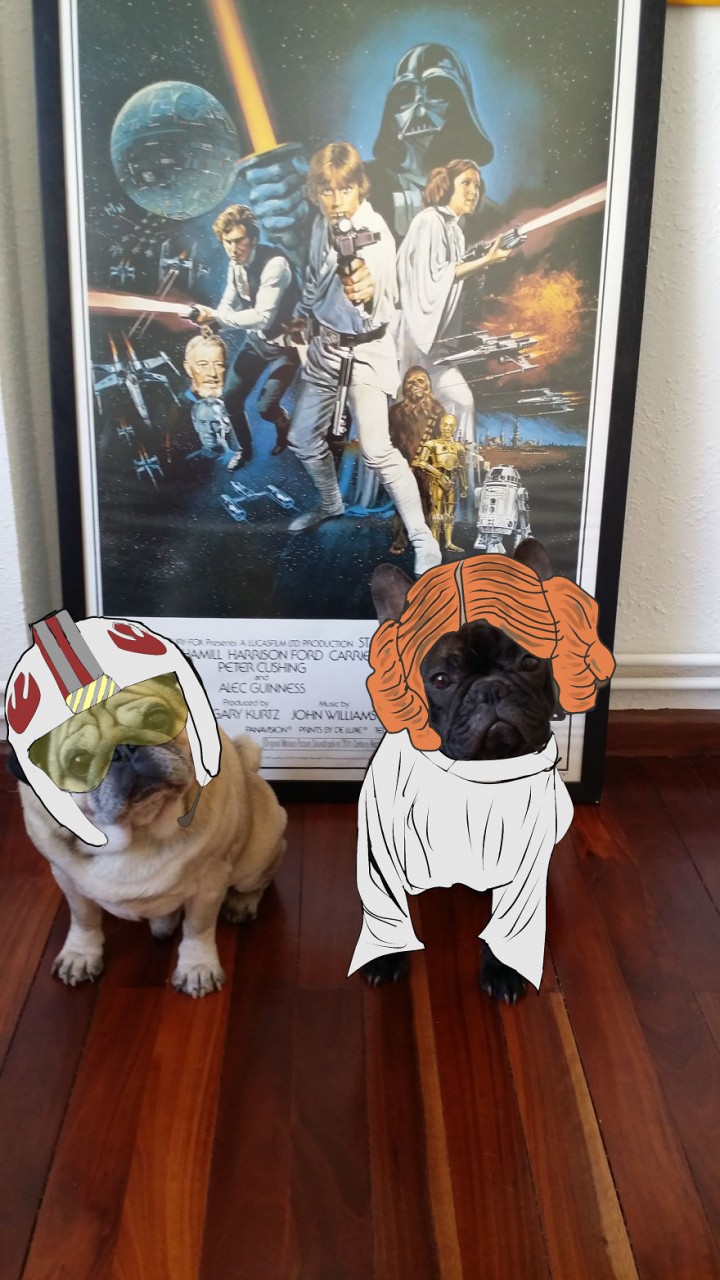 – I am Pug Skywalker. I'm here to rescue you. – You are who?
#5 Thor And Natasha Romanoff, The Avengers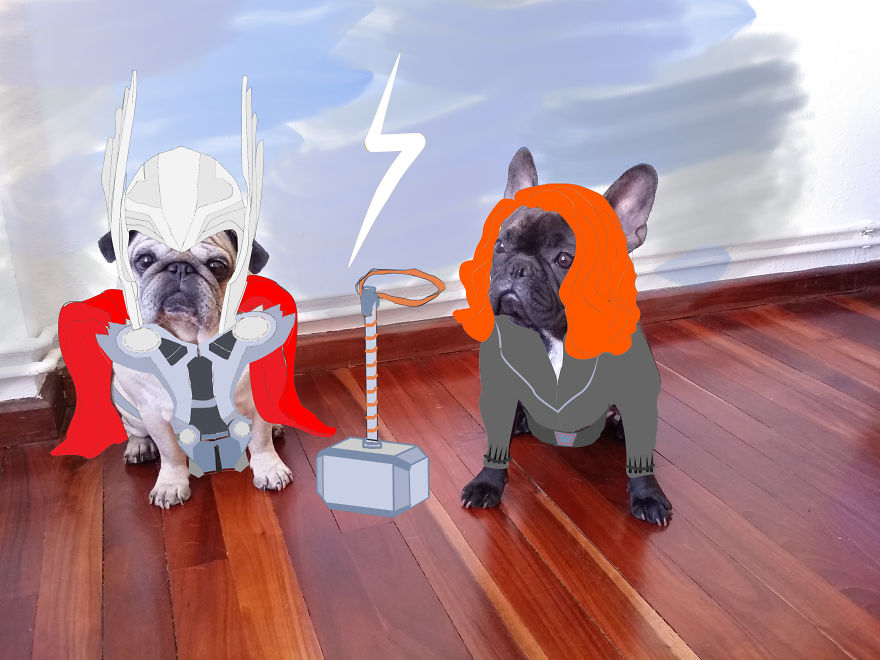 Thor: Have a care how you speak! Loki is beyond reason, but he is of Asgard and he is my brother!
Natasha Romanoff: He killed eighty people in two days.
Thor: He's adopted.
#6 Penny Dreadful. Alternate Ending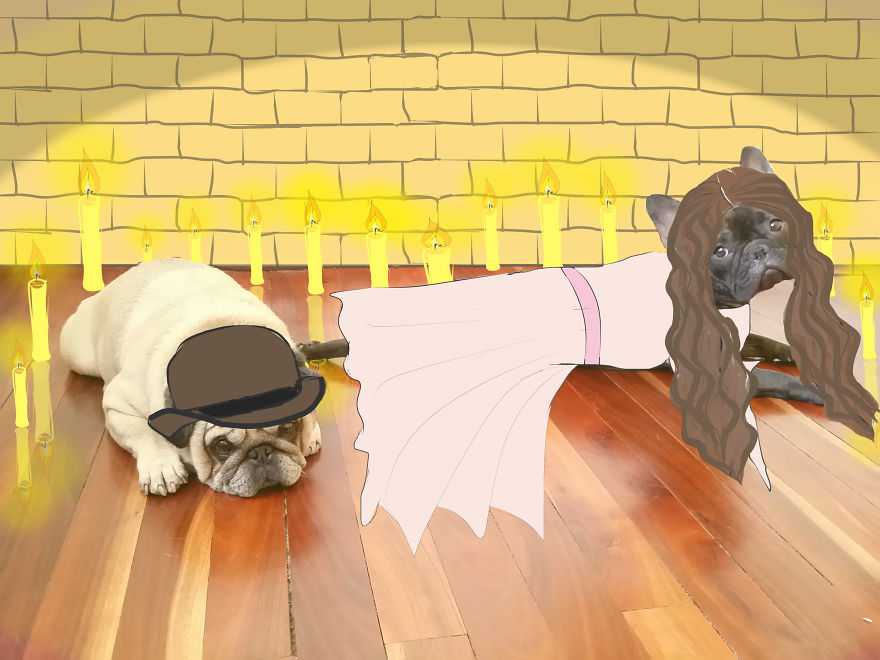 #7 We'll Always Have Paris. Rick And Ilsa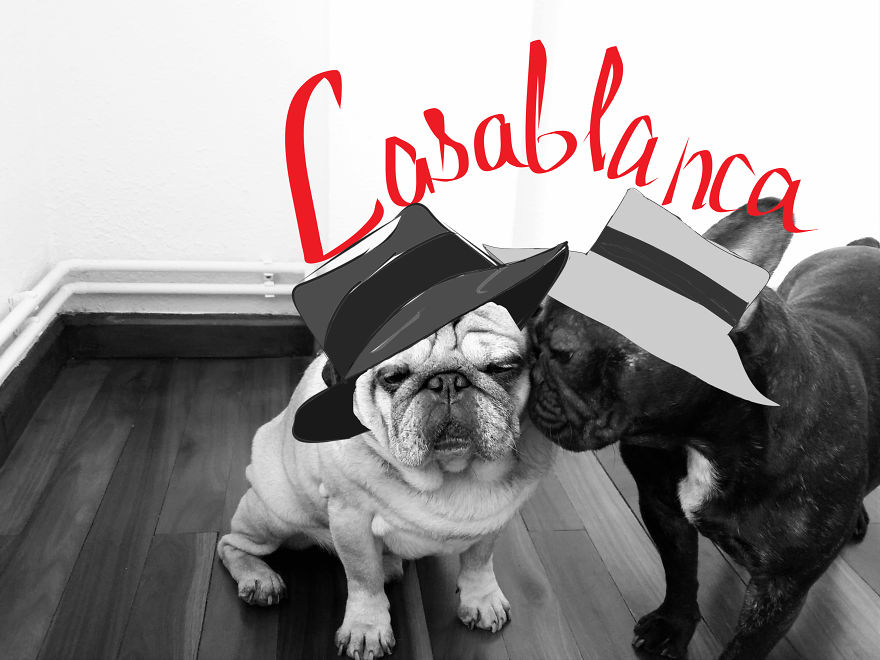 #8 Dorothy Michaels, Tootsie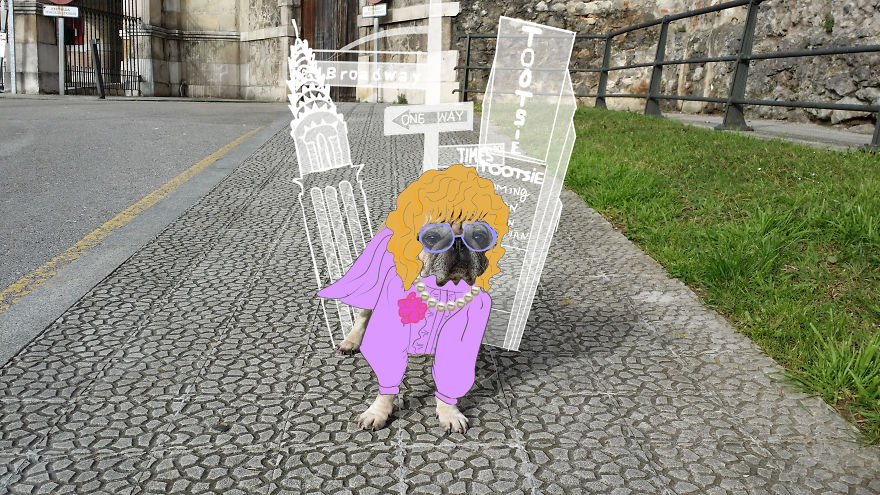 – You're not going to raise 25 cents. No one will hire you. – Oh, yeah?
#9 Grey's Anatomy. You Are My Person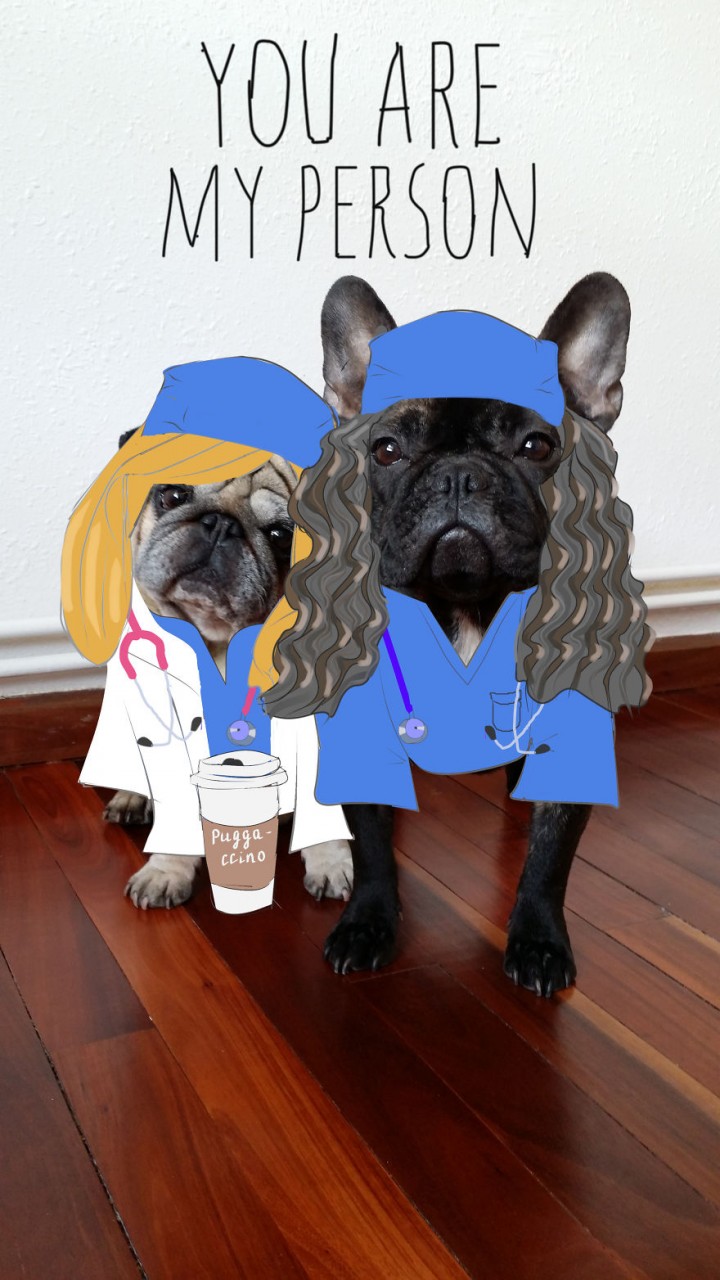 #10 Wow-wow-wow-wow-Waterloo! ABBA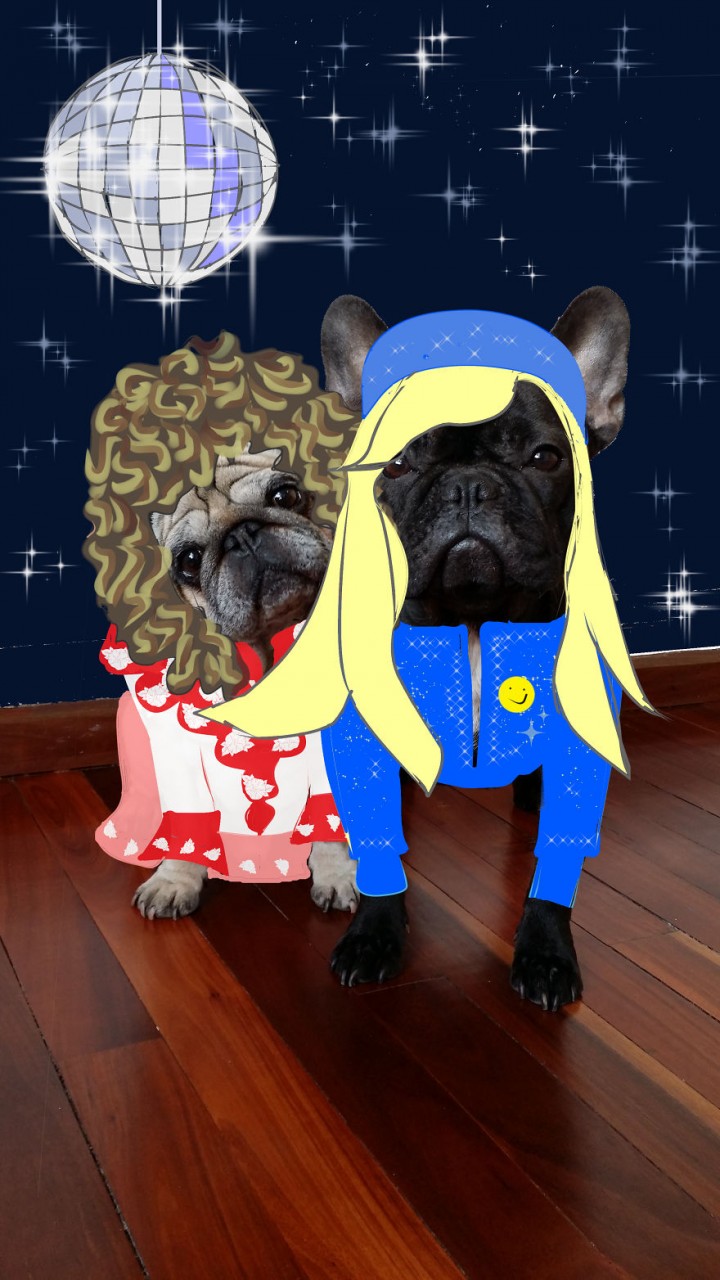 #11 Like A Virgin. Madonna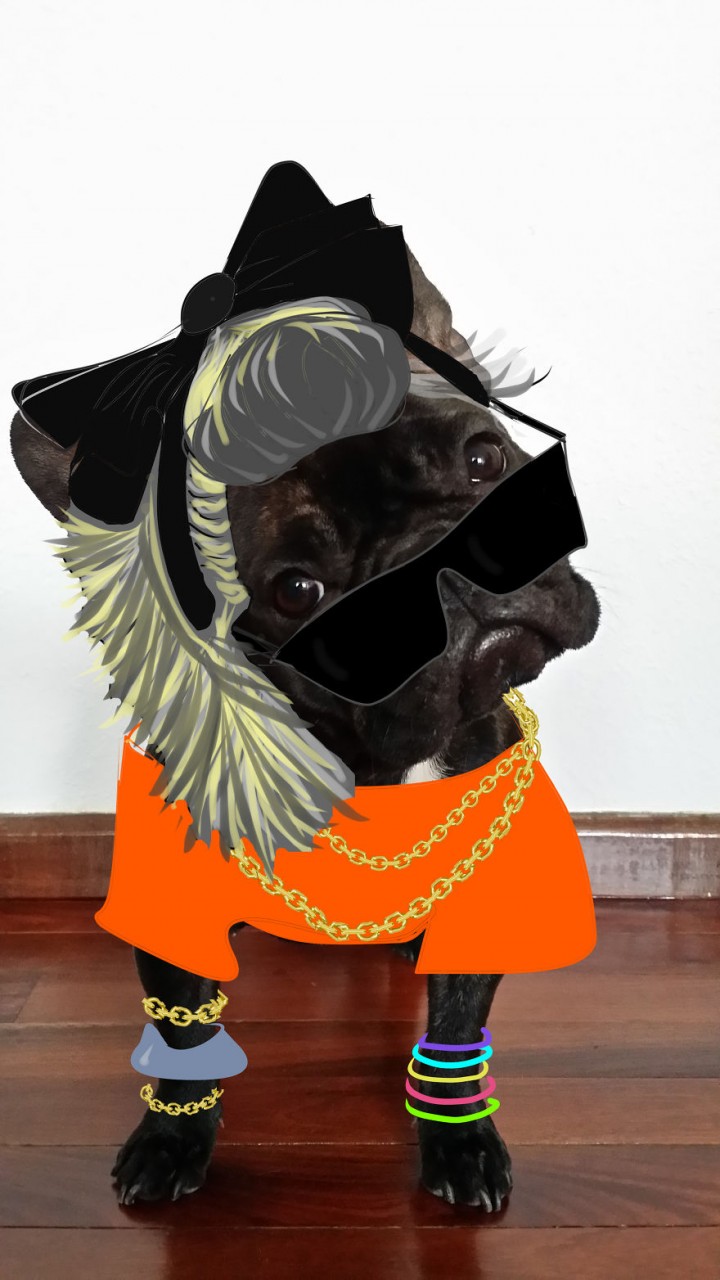 #12 Like A Small Boat On The Ocean…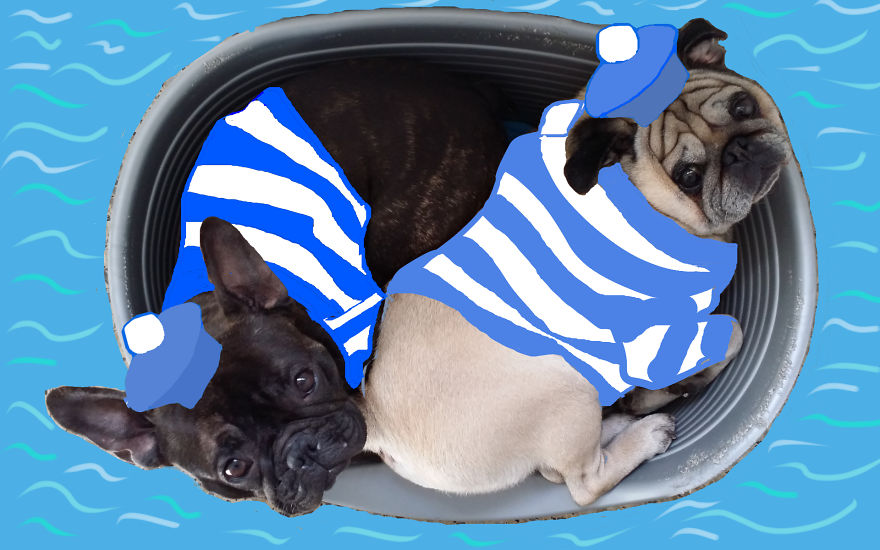 http://www.boredpanda.com/i-turn-my-dogs-frankie-and-oona-in...
---